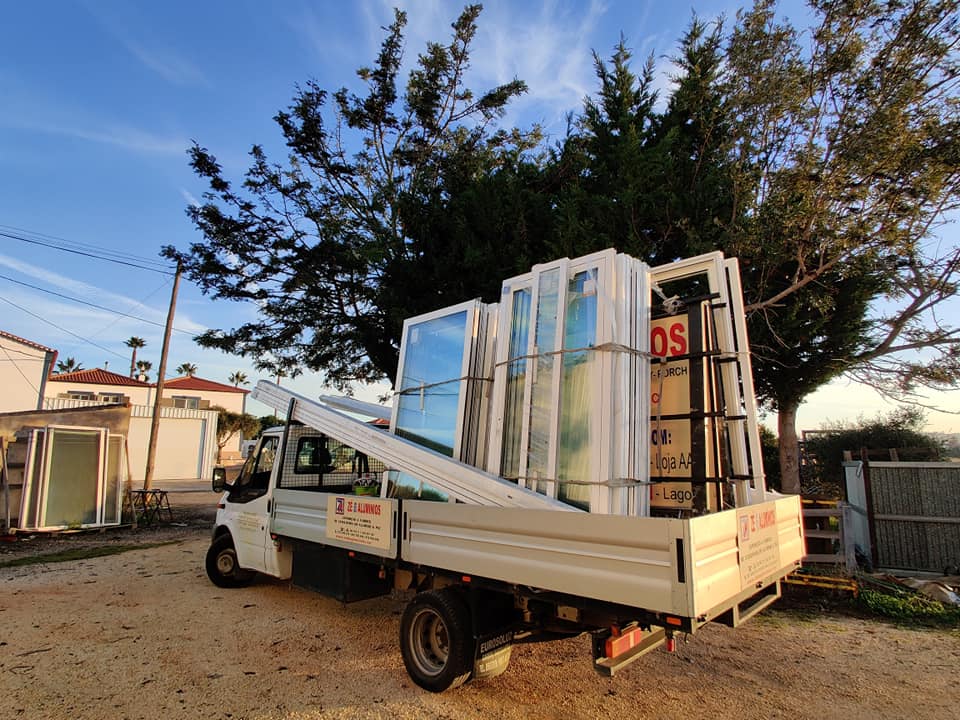 About Us
As a famous singer once said "(…) a boy's dreams", but in this case, not of becoming a singer, but of creating his own business and making his name travel by word of mouth for the quality of his products. This was the dream of José Oliveira, later known as Zé dos Alumínios, a name that fit so well that would give rise to the name of his company.
Mr. Zé, who started his journey in his hometown, Tarouca, moved to the Algarve in search of new challenges. Accompanied by his wife, his Esmeralda, as he likes to call her, they always tried to stand out from the competition, offering their customers superior quality products and personalized service. They were exclusive importers in Portugal of electrowelded aluminum. They were at the forefront of the emergence of PVC in the Algarve, with 20 years of experience in this material alone.
Today, with over 40 years of experience in the luggage, the team "Zé dos Alumínios" continues with the same ambition – to serve well those who seek us, being focused on making projects with quality materials. With the addition of a new management, based on engineers, we will do our best to keep that boyhood dream alive, investing in innovative products, and we will continue with the philosophy that intelligent, customized and fast solutions appear more spontaneously when it's a small multidisciplinary team, instead of a big multinational company, always keeping the family environment with which "Zé dos Alumínios, Lda" was born.
Useful Information about our Services
Aluminum
Frames in traditional aluminum, and may have thermal bridge rupture (TPR) or not. At Zé dos Alumínios we always advise you to choose an aluminum with RPT, because contrary to what many people think, the "thermal" is not only useful in winter, but also in summer and especially in the climate of our Algarve, which can be quite hot in this season of the year. The "thermal" aluminum prevents, not only the exit of heat from our houses to the exterior during the winter, but also the entrance of heat from the exterior to the interior during the summer.
Cortizo Special Series and Others
We also offer several Cortizo aluminum series, such as the minimalist series (CorVision and Folha Oculta) or the harmonic shutter.
PVC
The best feature of PVC window frames is its quality in terms of thermal insulation. Combining this feature with an internal steel reinforcement and a treatment of the material for the Algarve climate, we have a strong, durable and thermal frame, with an excellent quality-price ratio. PVC has a wide range of colors, either in film or lacquered to the ral, and presents a great imitation of wood – allowing us to have in our home the beauty of wood, with virtually zero maintenance. Maintaining a PVC window consists of wiping it with a damp cloth and nothing else.